Maria Ekroth: Thank you for this year
CEO Maria Ekroth summarises her first year at Skills Finland. Together with its skilled cooperation network, Skills Finland will move confidently to the new year of 2022.
Skills Finland's year of operation is coming to an end. Christmas is making its first appearances, and you can feel it coming in your heart. Christmas is a time of gratitude, so now is the time to look back at my first year as the CEO of Skills Finland. I am grateful to my predecessor, Eija Alhojärvi, for the wonderful work she has done for the organisation and for having selected such excellent staff for Skills Finland. It is great to work with this team, the Board of Directors of Skills Finland and the entire vocational education and training network.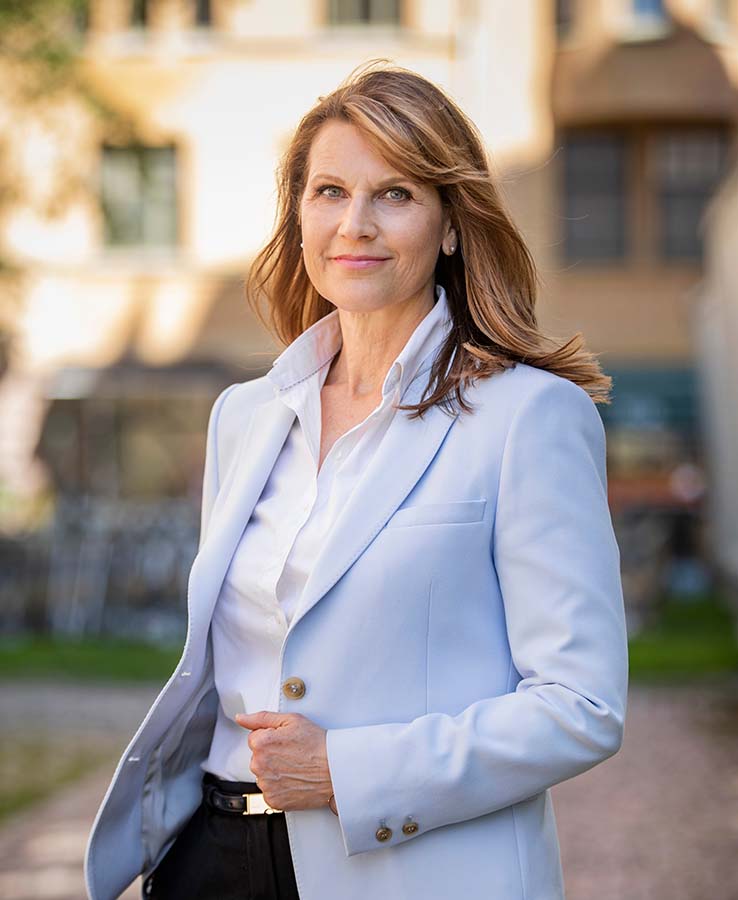 In recent years, the coronavirus has challenged all of us and, also, vocational skills competition activities. Despite that, the network's flexibility, perseverance and cooperation were rewarded, and it was possible to organise the magnificent national skills competition, Taitaja2021, by Educational Consortium OSAO. The arrangements for the Taitaja2022 event on 16–19 May are also progressing well in Pori in the hands of WinNova, Sataedu and other partners. International competitions have had to be postponed, but now Team Finland is looking towards the WorldSkills Shanghai 2022 competition next October.
Increasing the attractiveness of vocational education and training can be found in the strategies and action plans of almost all Finnish vocational education and training network actors. Attractiveness is especially needed now so that the professional world can get the well-educated workforce it has a great need for. I hope that next year we will be able to develop at the national level new and innovative ways of getting the message of vocational education and training through society.
The survey on the image of vocational education and training, which we commission with the Ministry of Education and Culture, shows that students in VET are very satisfied with their studies, and they consider their studies practical, versatile and useful. Together, let us help people to discover their own professional dreams and the options for vocational education and training to realise them.
Wishing you merry and peaceful Christmas and thanking you for the past year,
Maria Ekroth
CEO
Skills Finland