International Skills Competitions
Finland participates in international EuroSkills, WorldSkills and Abilympics competitions.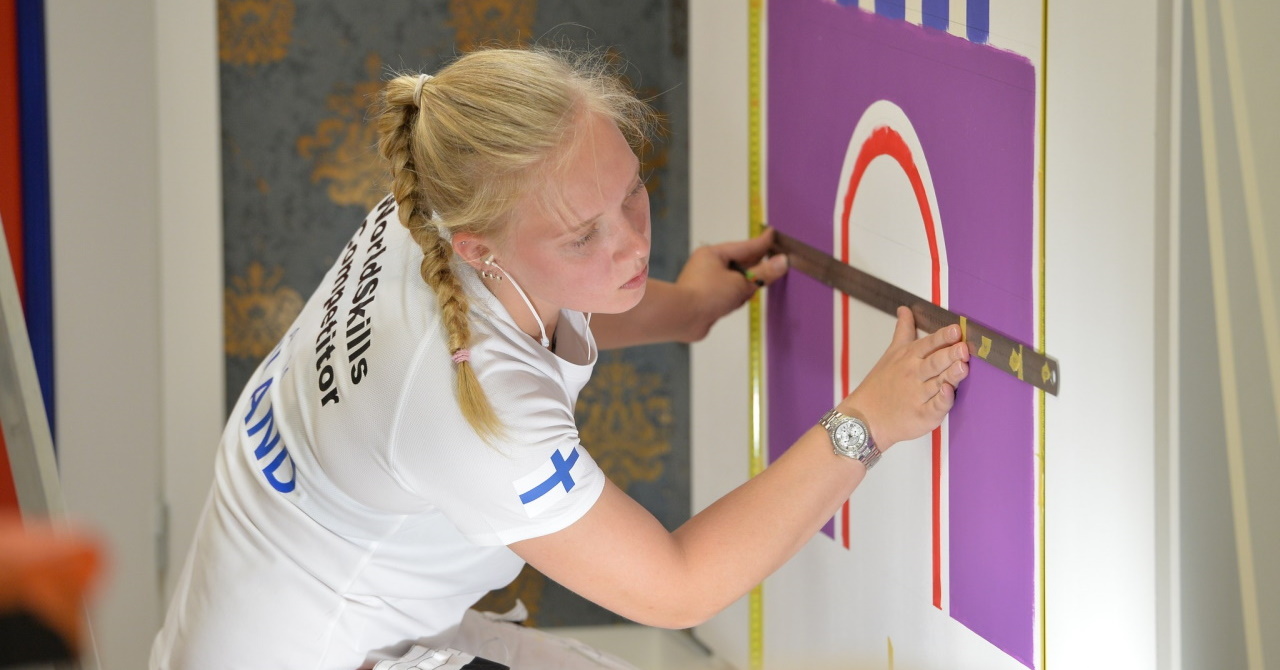 Reetta Härkönen represented Finland in Painting and Decorating in WorldSkills Kazan 2019.
Below are listed the international competitions to which Finland is sending a national team:
International Abilympics Moscow 2022, held in Russia from 23 to 29 May. The team will be assembled in spring and autumn 2021.
WorldSkills Shanghai 2022, held in China from 12 to 17 October. The team will be assembled in autumn 2021.
EuroSkills St. Petersburg 2023, held in Russia from 16 to 20 August. The team will be assembled in autumn 2022.
The gathering of the team begins with an expert application round in which educational institutions and companies can present their own candidates. In those skills categories for which Finland will send an expert to the competition, the competitors are selected through open qualifiers. Those selected as an expert or competitor must always have their own supporting organisation, which is responsible for matters such as the costs of participating in the competition. Skills Finland appoints the national team and coordinates national team training.
---