Margit Tennosaar to help in the reform of the Excellence in Skills training system
The Excellence in Skills training system of Skills Finland will undergo an overhaul in 2023. Teija Ripattila is joined by Margit Tennosaar in the project.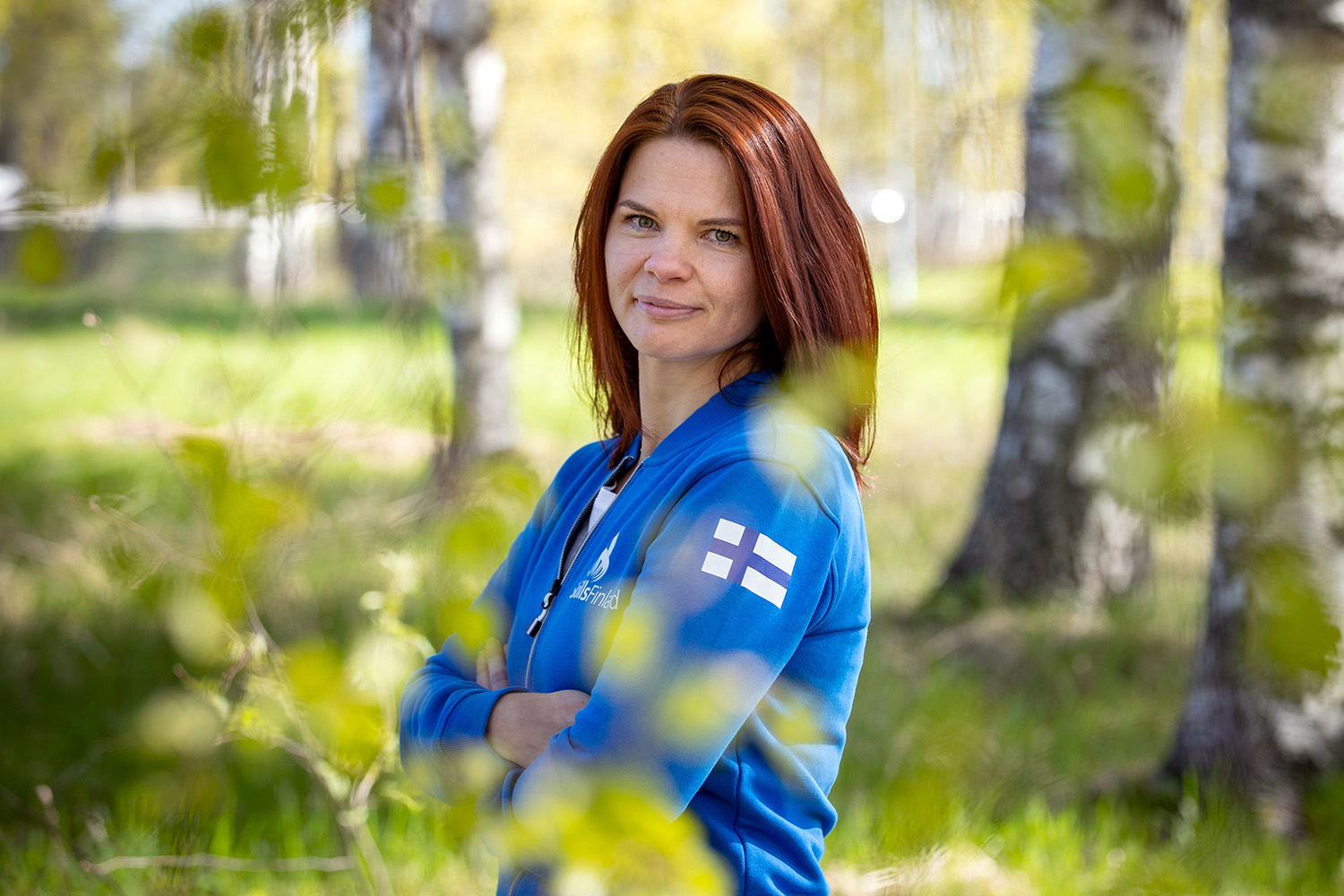 Margit Tennosaar. Image: Roni Lehti / Skills Finland.
This year, the Finnish training system to international skills competitions will be updated in several ways. We will make changes to the application schedules for international competitions, pilot the dissemination of information on expert and competitor application rounds for three skills, update the application schedules and conduct research on the success factors of national team competitors. In addition, the Board of Skills Finland will discuss all previous policies concerning the coaching system.
Excellence in Skills coaching in 36 skills
At Skills Finland, the Chief Training Manager Teija Ripattila is responsible for the training and overseeing the work of the current 36 skill managers. Skill managers are responsible for the international activities of their respective skills in Finland. The development of Excellence in Skills training requires continuous communication with the skills.
During this year, Teija will be assisted by Margit Tennosaar, Business College Helsinki teacher and a long-term actor in Web Technologies. Margit is currently completing a UAS Master's degree and, in connection with her thesis, drawing up a training plan template that all skills can utilise. Margit is studying in the degree programme in Business Technologies at Haaga-Helia, focusing on the opportunities of digital business.
"The cooperation with Margit is built around her thesis. It enables us to help each skill implement a systematic and high-quality system of training. Margit and I complement each other well: Margit has a lot of technical expertise I don't have. At the same time, my strong suit is my broad experience of the Skills world and strategic perspectives. I hope that all this will also be visible to the coaching teams and that we'll be able to engage them more actively in the development work. I believe that we can take Excellence in Skills training to a new level and update it for present day needs," Teija says.
Competition experience from two countries
Margit Tennosaar's work in vocational skills competitions started in Estonia as early as in 2010. Margit served as the official in charge of the skills and as the main judge in the Estonian national competitions (Noor Meister) and as a national team expert (EuroSkills and WorldSkills) in 2010–2018. She has worked in the same positions in Finland's national vocational skills team and Taitaja since 2019.
In the 2021 EuroSkills competition, Margit started as a Skill Advisor, who represents the competition organiser instead of a specific country. In the competition, Skill Advisors work as specialists in the scoring of multiple skills.
"Working as a Skill Advisor, I realised the true scope and significance of the competition world. Until then, I had only seen the competition from the perspective of my own skill. This also gave me the idea for my thesis. I want to learn more about how competitions work. Skills activities have given me a lot and now I want to give something back through my own work," Margit says.
Supporting skills with a digital toolbox
Margit's thesis will produce a digital toolkit to help in the skills coaching for international competitions.
The work involves collecting, comparing and analysing different training methods and tools used for preparing for international competitions. The main target group is the Finnish National Team. The primary objective of the work is to create a coaching template to support skills training. The secondary objective is to distribute the material collected in the thesis to other Skills countries, especially those where the training work is not yet as highly coordinated.
The purpose of the coaching plan template is to improve, facilitate and harmonise coaching processes. By developing coaching, international competition activities will become more transparent and attractive.
Teija and Margit are enthusiastic about their cooperation.
"Teija and I have noticed that we share a passion for competitions: that's why I'm glad I get to learn from working with her. While I get the opportunity gain more knowledge, I hope that my contribution will also benefit the national team and Skills Finland," Margit explains.
Teija continues: "I'm delighted that, after many years, I now again have a partner with whom to talk about and develop coaching activities. Working with Margit is easy, and she's well-acquainted with the everyday problems of coaching. Those are the problems we're going to solve."
Margit Tennosaar's competition experience
Expert in the Estonian National Team in 2010–2016
Skills Manager, Skills Official and Main Judge in the Noor Meister competition in Estonia 2011–2018
Estonian Instructor of the Year Award awarded by the Estonian Ministry of Education and Science for success in international vocational skills competitions
Member and Judge of the Skills Category Steering Group on Web Development (formerly Creating Web Pages) 2020–2021, Main Judge 2022 and 2023
Expert in the Finnish team 2019, 2020, 2022
Skill Advisor in the EuroSkills competition 2021–
Web design expert in the WSOS Development Centre 2022–
In 2022, the Skills Actor of the Year Award was awarded to the Taitaja Actors in Business College Helsinki, which included Margit.
International activities in 2023
22-25 March: Abilympics Metz 2023
30 March-14 April: WorldSkills 2024 expert application round
2 May-30 September: WorldSkills 2024 competitor application round
5-9 September: EuroSkills Gdansk 2023
September-October: Basecamp webinar on the EuroSkills competition
1-23 November: Skills Manager application round
The development of the training system will continue throughout the year.