EuroSkills Graz 2021 will take place in exceptional conditions in the middle of the COVID-19 pandemic
Organised in Graz, Austria at the end of September, the original plans for the EuroSkills Competition have been changed. The Finnish team will not participate in the competition.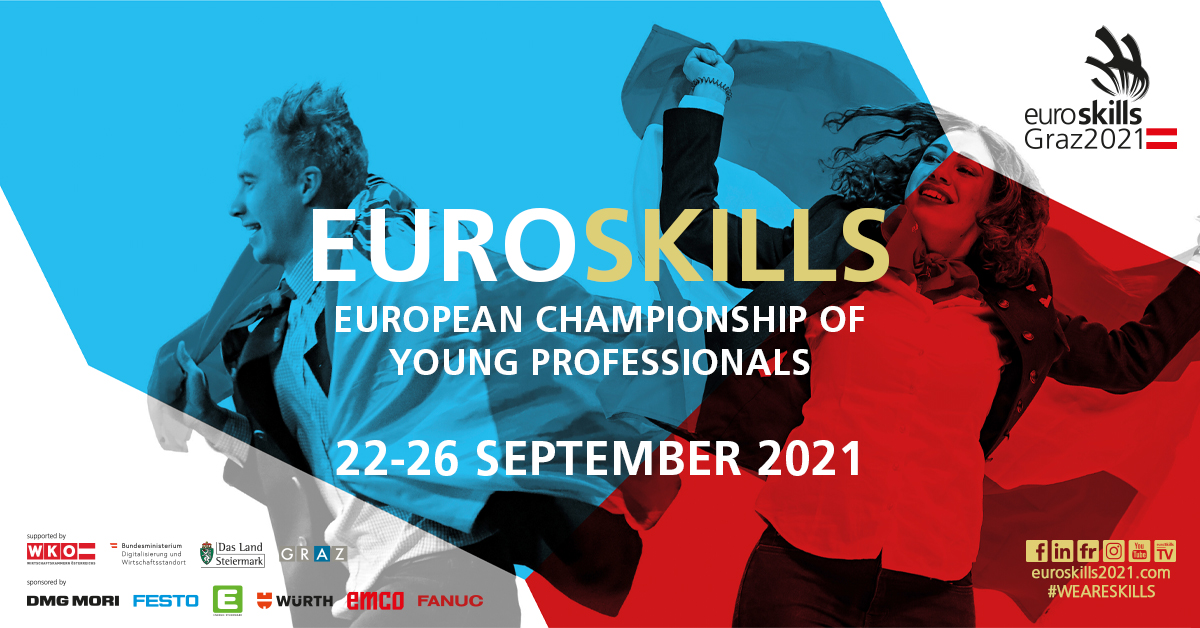 EuroSkills Graz 2021 Competition will take place in Austria from 22 to 26 September 2021. Originally scheduled to take place in September 2020, the dates of the competition have been changed twice; it was first moved to January and then to September 2021. Altogether 310 competitors from 19 member countries of WorldSkills Europe will take part in the competition. Austria will make every effort to organise the event as safely as possible, taking into account the authorities' health safety guidelines. Visitors are also required to pre-register, and only a certain number of people is allowed to attend at a time.
At its meeting on 9 September 2020, the Board of Skills Finland decided that Finland will not participate in the competition. When preparing the decision, the board consulted the education providers who were about to send competitors or experts to the competition. The decision remains valid and no competitors or experts from Finland will participate in the EuroSkills 2021 Competition.
However, some Finns will participate in the Graz event, even if the national team will not travel. In other words, the persons in question will not represent the national team or Skills Finland, but have been sent by their background organisation.
Teija Ripattila, Chief Training Manager at Skills Finland, will participate as a Board Member of WorldSkills Europe (WSE). Teija has been a member of the Board from 2014 onwards and her term will continue until the General Assembly next June.
Maria Atzmon, Office Manager at Skills Finland, will participate as an employee of the WorldSkills Europe Secretariat. She regularly works part-time for WSE.
WSE has invited Tommi Backman to act as the Chief Expert in Industrial Mechanics, as he will be the Chief Expert in the Shanghai WorldSkills Competition in autumn 2022. Tommi represents his employer Salpaus Further Education.
Invited by WSE, Tapio Kattainen and Margit Tennosaar will work as Skill Advisors in the competition and represent their employer Business College Helsinki.
You can follow the competition online at euroskills2021.com and in social media under #euroskills2021 #weareskills.