Current information on international competitions
International competitions' situation has changed considerably in recent months due to the coronavirus pandemic and the war in Ukraine. We have collected current information on the upcoming WorldSkills, EuroSkills and Abilympics competitions in this news item.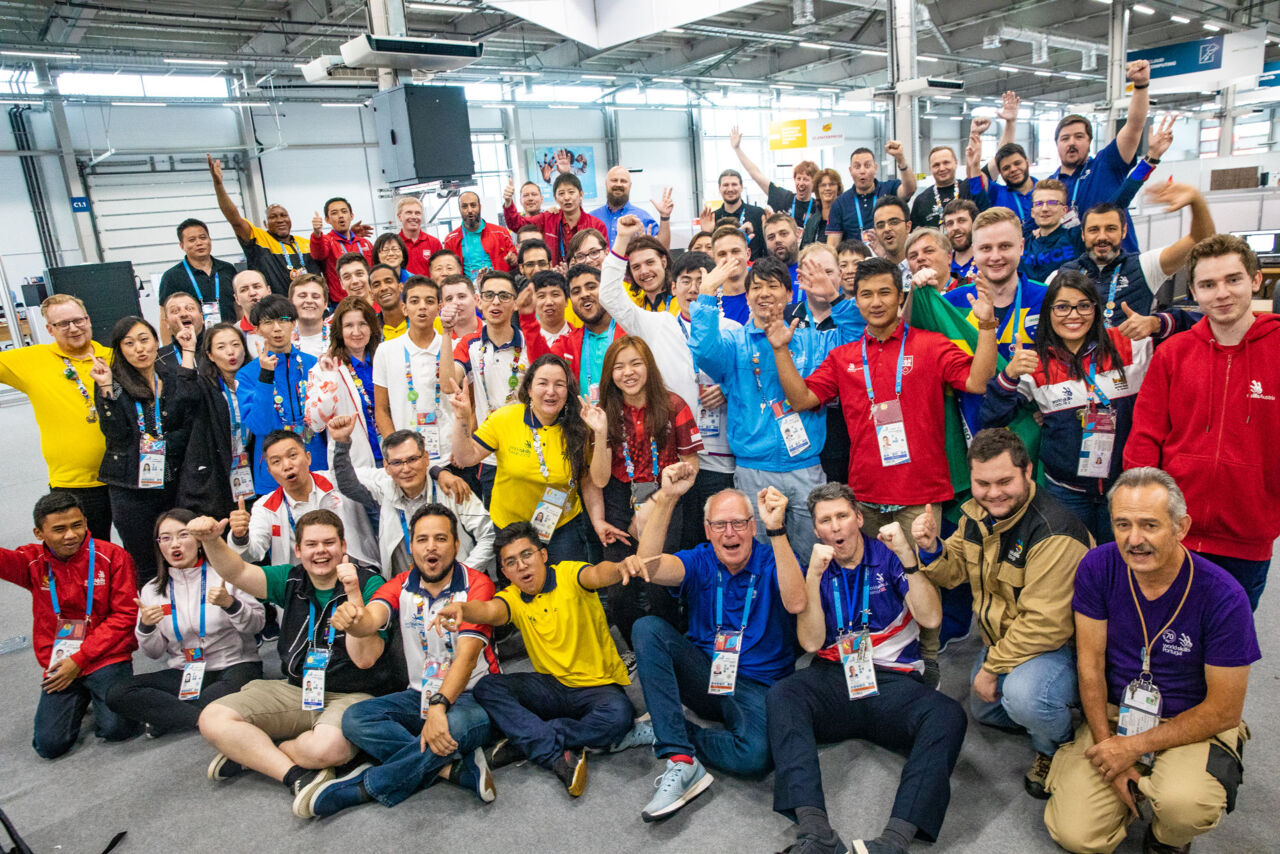 WorldSkills
WorldSkills International have announced that the WorldSkills Shanghai 2022 competition cannot be organised in China due to the country's strict coronavirus restrictions.
Instead of a major event, individual skill competitions are organised in a variety of countries and regions, and the WSI member countries take responsibility for organising them. The competition takes place in autumn 2022. The competition continues to award official medals and is called WorldSkills Competition 2022 Special Edition.
Skills Finland and its partners organise competitions in four skills in Helsinki: Hairdressing, Floristry, Beauty Therapy and Fashion Technology. We are looking for actors and partners for the event during this summer. For more information on a partnership, contact Maria Ekroth and Katri Pokkinen, contact details below.
Team Finland continues training for the competition. National team camps and the send-off and awards ceremonies are organised as normal. Finland competes in 28 skills that are organised in 12 countries according to current information.
After 2022, the next WorldSkills competition will be held in 2024 in Lyon, France.
More about the competition arrangements
Maria Ekroth, maria.ekroth@skillsfinland.fi
Katri Pokkinen, katri.pokkinen@skillsfinland.fi
More about Team Finland
Teija Ripattila, teija.ripattila@skillsfinland.fi
EuroSkills
At the beginning of the year, the right to organise the EuroSkills 2023 competition was transferred from Russia to Poland due to the war in Ukraine. The EuroSkills Gdansk 2023 competition will take place between 5 and 9 September 2023.
The Finnish competitors will be selected during this summer, and the composition of the team will be made public in early autumn. In this round, Skill Managers can select competitors for the team either through a qualifying competition as usual or by exceptionally offering a place directly to a WorldSkills 2022 competitor.
At the WorldSkills Europe General Assembly in June, it was decided that Chief Training Manager Teija Ripattila from Skills Finland will continue to chair the organisation until the end of the EuroSkills Gdansk 2023 competition.
Tapio Kattainen, a long-time actor in vocational skills competitions both in Finland and internationally, has been appointed to work as a Lead Skill Advisor in the EuroSkills Gdansk 2023 organisation. The Skill Advisors tend to matters related to the scoring and evaluation of skills in the competition.
After Poland, the next EuroSkills competitions will take place in 2025 in Herning, Denmark and in 2027 in Düsseldorf, Germany. The 2027 competition will be organised jointly by Germany and Luxembourg.
More about EuroSkills competitions
Teija Ripattila, teija.ripattila@skillsfinland.fi
International Abilympics
The International Abilympics Moscow competition planned for spring 2022 was cancelled due to the war in Ukraine. The next Abilympics competition will take place in France in spring 2023. The assembly of the Finnish team begins in autumn 2022.
Read more about Abilympics competitions
Petri Hämäläinen, petri.hamalainen@luovi.fi