Promoting the world's best professional competence for 30 years
Skills Finland will celebrate its 30th anniversary this year. We will celebrate the milestone on our channels and in our events throughout the year.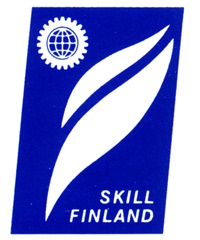 In the 1980s, VET's lack of attractiveness was widely acknowledged. A variety of campaigns and measures were carried out. Vocational skills competitions for vocational students were launched as one innovation. The first Taitaja competition was held in Hämeenlinna in 1988. The following year, the Finnish team participated in the WorldSkills competition in Birmingham. In 1993, Suomen ammattitaito – Skill Finland ry was founded to coordinate the activities. Later, the name became established as Skills Finland.
Over the years, Taitaja has grown and developed into Finland's largest annual VET event, and its number of participants has grown year by year. Involvement in international activities means Finland will again take part in the EuroSkills and Abilympics competitions this year. Last autumn, the 2005 WorldSkills Helsinki competition was followed up by the WorldSkills Competition 2022 Special Edition, as a part of which a competition in four skills categories was organised at the Helsinki Exhibition and Convention Centre.
The image of VET still needs to be improved. Only 7% of 9th graders who responded to the survey on the image of upper secondary education considered VET to be highly appreciated. VET is made visible through cooperation. Skills Finland is involved in many networks where this work is carried out.
We will celebrate 30 years of Skills Finland on our various channels and in our events throughout the year.
P.S. If you're interested in reading more about the promotion of the attractiveness of VET and the history of Skills Finland, order our 2017 history at viestinta@skillsfinland.fi or read in Finnish In advocation of vocational skills – Skills Finland 1993–2013 (pdf) online.
Ammattiosaamisen asialla –Skills Finland 1993–2013 (pdf).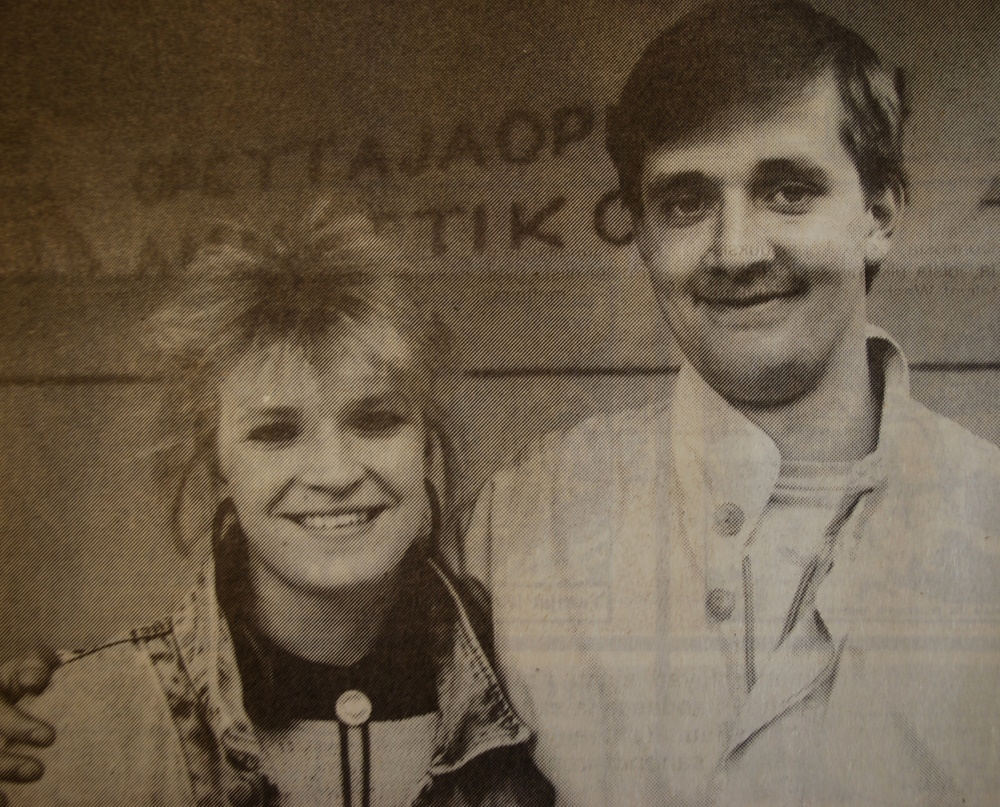 The first Taitaja winners Riikka Suutari and Matti Mertanen. The image was published in Hämeen Sanomat on 21 April 1988.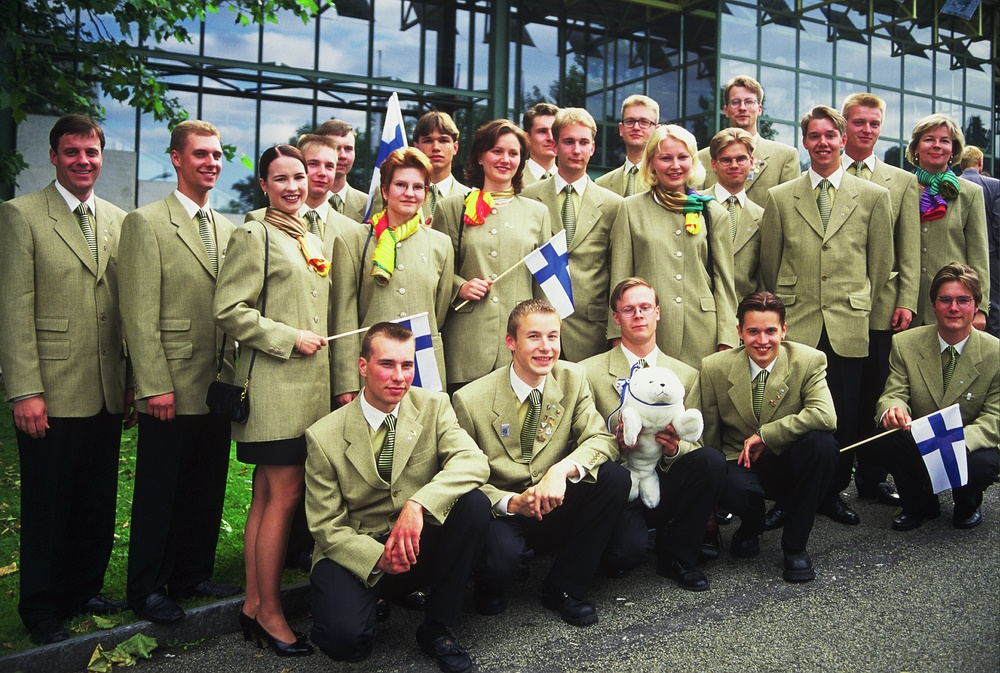 Finland's national team in St. Gallen in 1997 with the team leaders Timo Sirkiä (on the far left) and Hannele Marttiini (on the far right). The team included Janne Forsvik, Autobody Repair; Sanna Furu, Hairdressing; Kirsi Kautto, Floristry; Keijo Kivioja, Welding; Toni Koskela, Bricklaying; Matti Kumpulainen, CNC Turning; Toni Kylätasku, Hairdressing; Juha Liitola, Mechatronics; Kimmo Niemi, Industrial Electrical Installations; TomiPekka Nieminen, CNC Milling; Touko Palviainen, Cabinetmaking; Kimmo Puola, Mechatronics; Petri Päkkilä, Information Technology; Markku Randell, Painting and decorating; Mikko Salonen, Vehicle Installation; Anu Savolainen, Dressmaking; Esa Tilli, Wall and Floor Tiling; Timo Toropainen, CAD; Veli-Pekka Vehmaa, Casting Model Making; Jenni Yrjölä, Restaurant Service.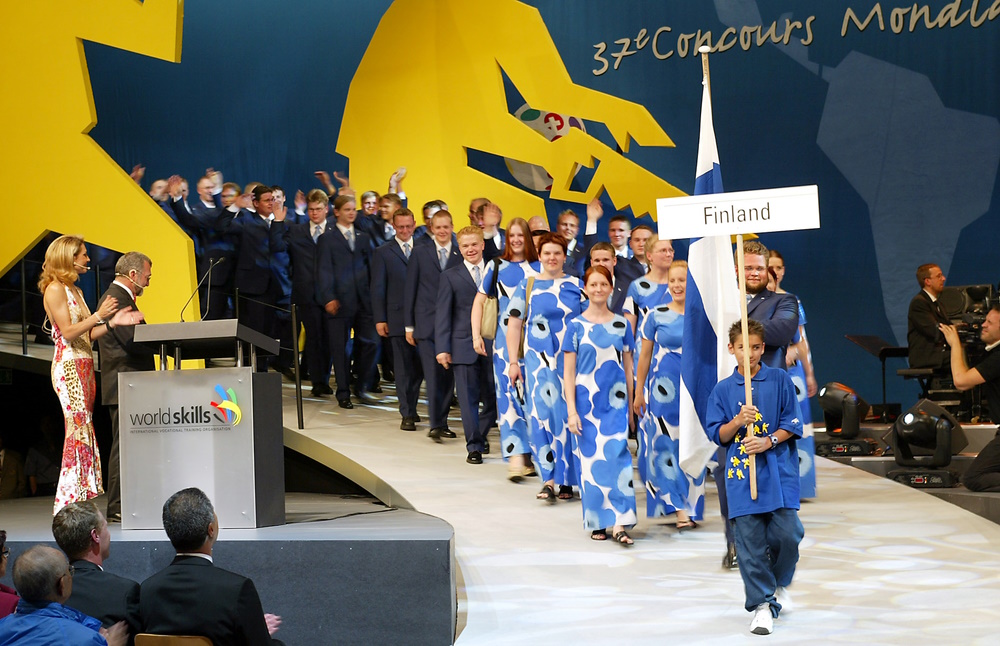 The Finnish national team marches on stage at the opening ceremony of the St. Gallen WorldSkills 2003. The women are wearing Unikko dresses sponsored by Marimekko. Finland hosted the WorldSkills Competition in Helsinki on 26–29 May 2005.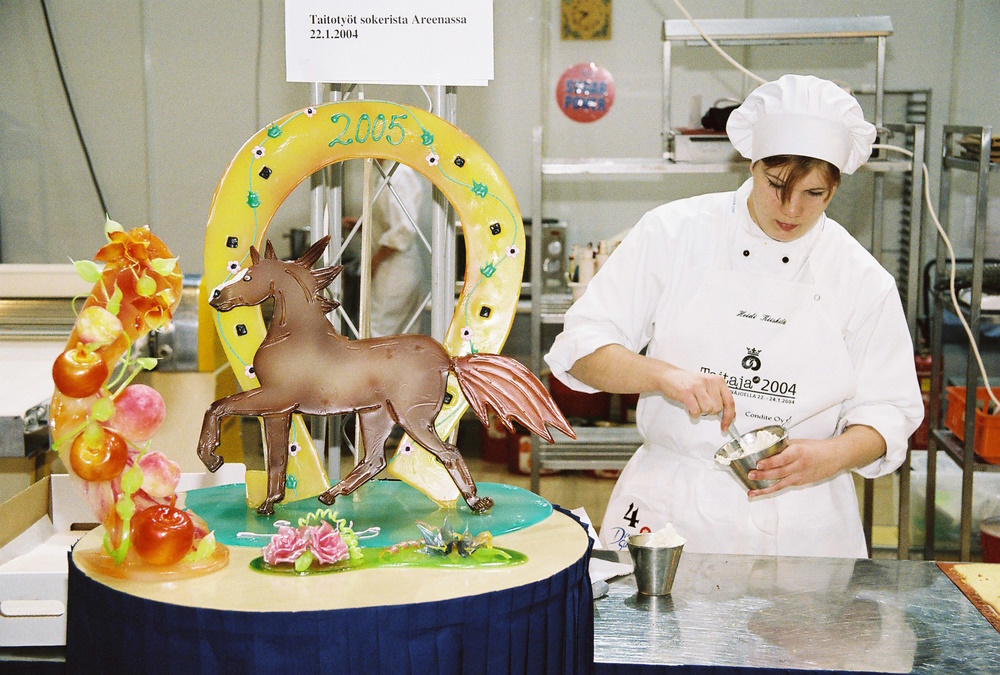 A confectioner in the Taitaja2004 competition in Seinäjoki.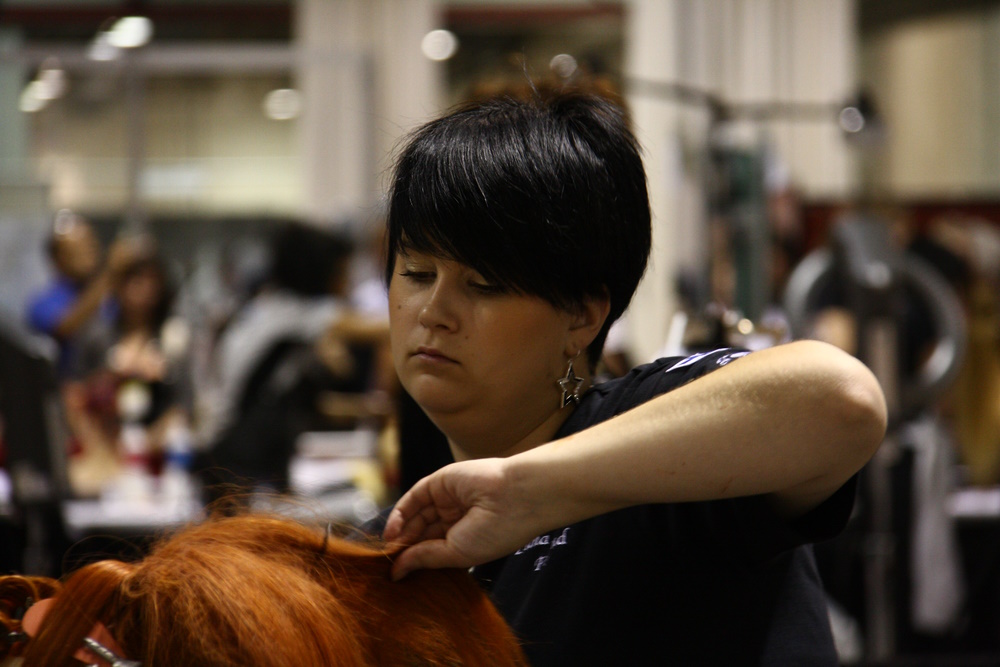 Elina Salminen won the gold medal in the 2009 WorldSkills Championship in Calgary, Canada. In addition, she was selected as the best competitor on the Finnish team for the "Best of Nation" listing.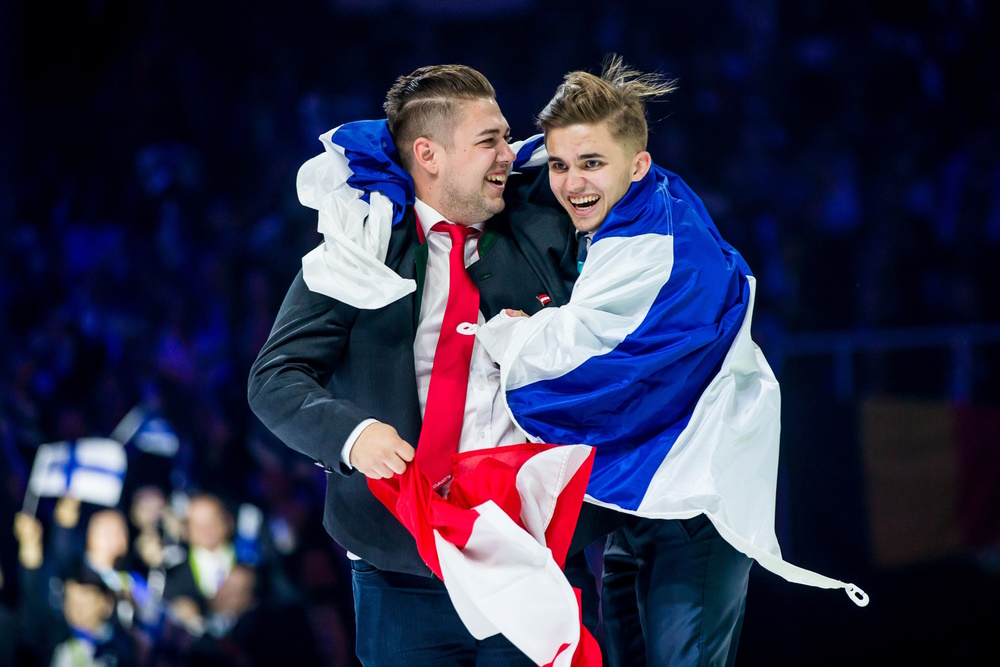 Samu Lahti won bronze in Industrial Control in the EuroSkills Budapest 2018 competition. Finland is a founding member of WorldSkills Europe, which organises the EuroSkills competition. Skills Finland's Chief Training Manager Teija Ripattila will chair the organisation until autumn 2023.