World Champion Sofia Sundqvist takes advantage of competition experience in working life
Practical Nurse Sofia Sundqvist works within community care, an area that the coronacrisis has had a clear impact on. Sofia has previously won gold at WorldSkills Abu Dhabi 2017.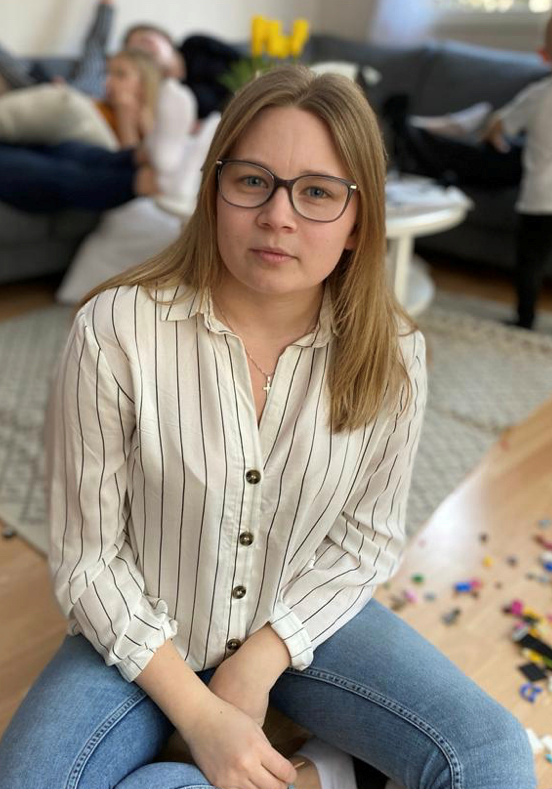 I grew a lot as a person during the period leading up to the competition, which has helped me a lot afterwards. Many of the things I practiced for different cases are things I can use in my work. Sometimes I'm doing something or explaining something to a client and find myself thinking "this is something I learned while practicing for WorldSkills." It's fun to be able to use that knowledge at work. The competition was a wonderful experience, even if it was very challenging and the competition days in Abu Dhabi quite nerve-wrecking.
I'm working at Kronoby Hemvård, where I was working before the competition as well. In community care we take care of elderly in their own homes. We help them with hygiene and changing clothes, meals and medicine as well as a whole lot of other things. We support them and help them have the ability to live at home for as long as possible.
Originally, I couldn't see myself working within community care, but I was positively surprised and enjoy my work. Perhaps I didn't realize how rewarding it can be to help people in this way.
I've applied for the nursing programme, and if I'm accepted, I will begin studying in the fall.
Working during the epidemic
For now we've been largely spared from the coronavirus, and we do our best to keep it like that. We're very careful with the asepsis and always employ masks and gloves during home-calls. We prepare ourselves as well as we can, and luckily, we've had enough protective equipment.
There's new directives and instructions almost daily, and many of our clients are worried and a bit downhearted since they can't see their near and dear, but we try to make the best of the situation.
I try to remain positive and not let the fear take over. We just have to take it one day at a time and take care of each other.